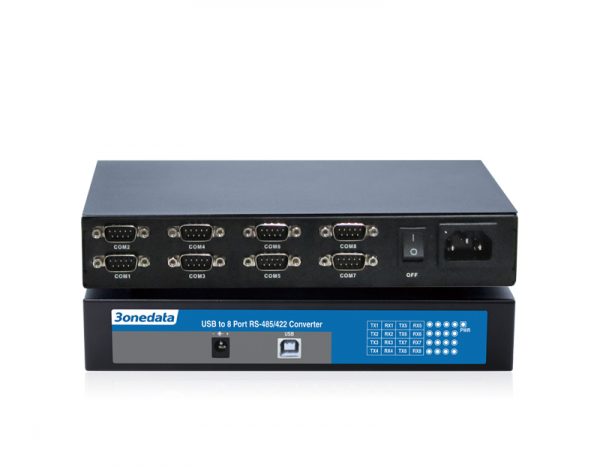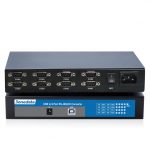 USB8485I
USB to 8-port RS-485/422 Converter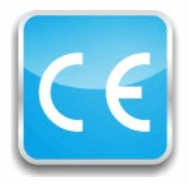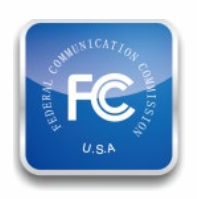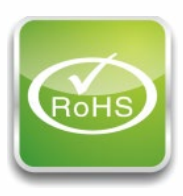 Supports bilateral switching of data between 1 USB interface and 8 RS-485/422 serial ports
Low CPU utilization during usage, stable performance
Autotunning of serial port signal rate, baud rate of serial port 300bps~115200bps
Serial port supports 15kV electrostatic protection, 2kVAC isolation protection
Supports 9VDC power supply input
Supports -40~75℃ wide temperature operation
Applicazioni
SPECIFICHE
LISTA MODELLI
DOWNLOAD
Descrizione
USB8485I is a USB to RS-485/422 isolated interface converter, which can achieve bilateral switching of data between USB interface and 8 RS-485/422 serial ports. The product supports 1 USB interface and 8 RS-485/422 serial ports. Serial port is equipped with 15kV electrostatic protection and 2kVAC isolation protection, which can effectively protect the device from damage. It adopts desktop mounting to meet the requirements of different application fields.
The product provides matched driver program software; USB interface connected to PC will make up a serial COM port in the computer system. PC host can simultaneously communicate with RS-485/422 serial devices via virtual COM port.
Hardware adopts fanless, low power consumption, wide temperature design and has passed rigorous industrial standard tests, which can suit for the industrial scene environment with harsh requirements for EMC. It can be widely used in PLC, Industrial Automatic Control, IC Card Toll Collection System, and Data Acquisition Control System, etc.
Serial Port

 

Standard: EIA RS-485, RS-422

Quantity of serial port: 8 RS-485/422 serial ports

RS-485 signal: D+, D-, GND

RS-422 signal: T+, T-, GND, R+, R-

Baud rate: 300bps~115200bps

Data bit: 7bit, 8bit

Stop bit: 1bit, 2bit

Parity bit: None, Even, Odd, Space, Mark

Interface form: DB9, Male (DB9M to 5-pin terminal blocks with additional purchase)

Transmission distance: 1200m

Directional control: RS-485 direction adopts ADDC (Automatic Data Direction Control) technology

Load capacity: RS-485/422 end supports 32-point polling environment

Interface protection: 15kV electrostatic protection, 2kVAC isolation protection

 

 

USB Port

 

 

Standard: USB 1.1, USB 2.0

Quantity of interfaces: 1 USB interface

USB signal: VCC, DATA+, DATA-, GND

Transmission rate: high speed 480Mbps, full speed 12Mbps

Interface form: USB B-type socket, Female

Transmission distance: 5m

 

Operating System

 

Windows 2000/XP/Server 2003/Server 2008/Vista, Windows XP embedded, Windows CE 4.2/5.0/5.2/6.0, Linux (above version 2.4), MAC OS-X

 

LED Indicator

 

Power supply indicator, serial port data sending/receiving indicator

 

 

Power

Requirement

 

 

9VDC, adopts DC round head

 

Power

Consumption

 

No-load: 1.64W@9VDC

Full-load: 2.13W@9VDC

 

Environmental

Limit

 

Operating temperature: -40~75℃

Storage temperature: -40~85℃

Relative humidity: 5%~95% (no condensation)

 

Physical

Characteristic

 

Housing: metal, IP30 protection grade

Installation: desktop mounting

Dimension (W x H x D): 230mm×40mm×148mm

Weight: 1.01kg

 

Certification

 

CE, FCC, RoHS

 

Industrial Standards

 

IEC 61000-4-2 (ESD, Electrostatic discharge), Level 4

Air discharge: ±15kV

Contact discharge: ±8kV

 

Shock: IEC 60068-2-27

Free fall: IEC 60068-2-32

Vibration: IEC 60068-2-6

 

Warranty

 

3 years

  
| | | | |
| --- | --- | --- | --- |
| Available Models | USB | RS-485/422 | Power Supply |
| USB8485I | 1 | 8 | 9VDC |