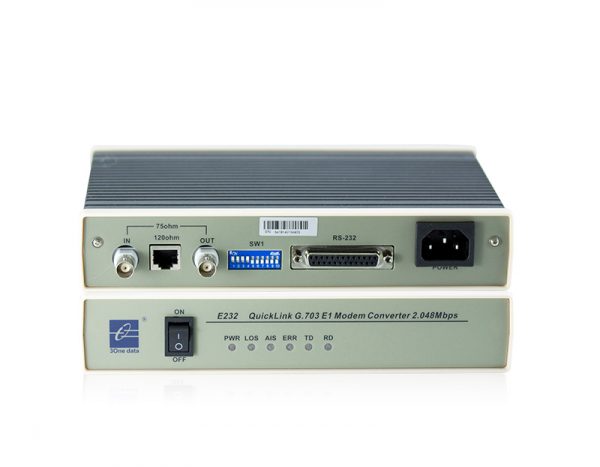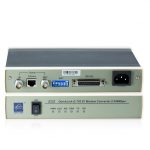 E232
RS-232 to E1 Converter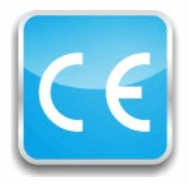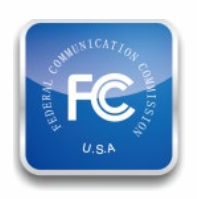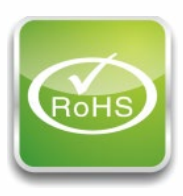 Support 1 RS-232 serial port and 1 E1 port
Support signal indication of E1 port data, E1 port loss of synchronism and upstream alarm
Support optional clock: internal clock, external clock, recovery receiving clock
Support E1 port loopback and RS-232 loopback
Two optional power supplies: 220VAC or -48VDC
Support -25~70℃ wide operating temperature range
Applicazioni
SPECIFICHE
LISTA MODELLI
DOWNLOAD
Descrizione
E232 is a RS-232 to E1 converter which could implement bidirectional conversion between RS-232 serial port and E1 digital port. It adopts desktop mounting to meet the requirements of different scenes.
The data port of this device is operating at a rate of unframed 2.048Mbps of E1. User data has accounted for all 32 timeslots of E1 frame. The main E1 link could provide 3 types of clock source: E1 port recovery clock, internal clock and external clock of digital port. E232 provides loopback and phase adjustment function, which is convenient for digital port testing.
DIP switch could implement functions like impedance setting, BNC grounding setting, clock setting, loopback setting, restoring to factory setting, etc. Hardware adopts fanless, low power consumption, wide temperature range design, and can be widely used in various departments and systems such as industrial control, environment monitoring, network monitoring, etc.
E1 Port

Interface Protocol Standard: conform to the recommendation of ITU-TG.703

Output Jitter Transfer: conform to the recommendation of ITU-TG.735

Input Jitter Tolerance: conform to the recommendation of ITU-TG.823

Output Jitter: conform to the recommendation of ITU-TG.823

Line Rate: bidirectional 2.048Mbps synchronized data

Transmission Distance: 2km

Clock Recovery Accuracy: ±50ppm

Interface Code Pattern: HDB3

Frame Format: un-framing

CRC Check: No

Clock Frequency: 2.048MHz

Interface Connection: BNC, RJ45

Interface Impedance: 75Ω imbalance(BNC) and 120Ω balance (RJ45,)

Interface Protection: 1500V Electromagnetic isolation

RS-232 Port

Standard: EIA RS-232C

Pin Definition: TXD、RXD、CTS、DSR、GND、DCD

Interface Rate: 0~115200bps

Transmission Distance: less than 15m

Line Code: NRZ

Interface Type: DB25 Female (equipped with DB25 male to DB9 female cord)

Connection Cable: DB25 male to DB9 female cord

Interface Protection: 600W surge protection, 15KV electrostatic protection

LED Indicator

Power indicator, loss-sync alarm indicator, upstream E1 link whole code1 alarm indicator, E1 link inference alarm indicator, data receiving from G.703 network indicator, data sending to G.703 network indicator

Power

Requirement

220VAC or -48VDC

Power

Consumption

2.00W

Environmental

Limit

Operating temperature:-25~70℃

Storage temperature: -40~85℃

Relative humidity: 5%~95%(no condensation)

Physical

Characteristic

Shell: Plastic

Installation: desktop installation

Dimension (W x H x D): 227.4mm×146.3mm×42.7mm

Weight: 260g

Certification

CE, FCC, RoHS

Warranty

3 years
| | | | |
| --- | --- | --- | --- |
| Available Models | RS-232 | E1 | Power Supply Range |
| E232 | 1 | 1 | 220VAC or -48VDC |